Welcome to Cherrywood Art Fair, the longest-running not for profit art fair in East Austin!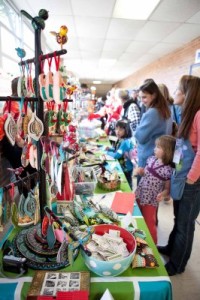 Cherrywood Art Fair is an art filled two-day event showcasing local artists, live music, kids activities and great food in a free, family-friendly environment. More than 8,000 visitors stroll through the fairgrounds looking at art, listening to beautiful music and sampling some of Austin's finest food trailer cuisine. Since its 2002 inception, the Fair has served as a destination for discerning holiday shoppers seeking unique and artful items from Texas artists and makers.
Proceeds benefit the Little Artist BIG ARTIST arts mentoring program that pairs East Austin elementary school students with professional artists. Cherrywood Art Fair and Little Artist BIG ARTIST programs are produced by Chula League.
Cherrywood Art Fair has its roots in a group of passionate art lovers who wanted to give Central Texas Artists a venue for sharing their original art with appreciative customers during the holiday season. At its conception, a small group of artists and musicians attracted a crowd, and a fifteen-year tradition was born.
2002
Held at Asbury Methodist Church, the first Cherrywood Art Fair had a mere 10 artists paying $20 a piece for a one-day booth, three musicians, a bake sale, and modest neighborhood business sponsorships attracting 150 neighbors in attendance.
2003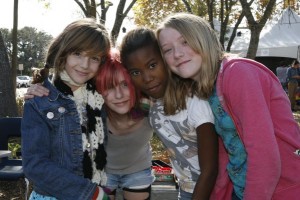 Based on initial success, the organizers decided to make the Fair an annual event. This second art fair was the inception of certain principles that are still the foundation of the Fair today: First, all original art, no manufactured goods, no junk, no kidding. Second, the Fair would be a free, family-friendly atmosphere where artists are treated like friends. Third, the venue moved to Maplewood Elementary School and a silent auction was added to raise money for the school. A new tradition was the remarkable Fair poster designed by Liz Potter. A website was created, and the Fair tripled in size.
2004
Our third year brought many more applicants than available booth spaces, and Cherrywood Art Fair became a juried show. A new principle of achieving balance between media types was added to the Fair's foundation. As the Fair grew another 30%, the need for more volunteer labor, and a better production structure became apparent. Sponsorships and auction donations totaled $1,000, and the auction brought in $1,300. Liz Potter produced another eye-catching poster.
2005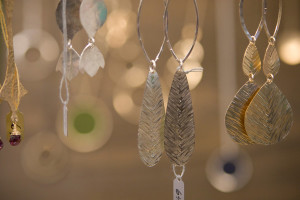 As the Fair became an Austin institution, the need to formalize the production organization emerged. There was an opportunity to attract sponsors and donors, and those funds could be used to support the arts. A corporation was formed, Chula League, and non-profit status was applied for in 2005 and approved in 2006. Its mission was to produce the Fair and govern the use of the proceeds to benefit Maplewood and arts and landscapes in the surrounding neighborhoods. The effort to produce the Fair was substantial with an expansion to two fair days, and the new organization rose to the challenge. The Fair received favorable press in the Austin American Statesman's XLEnt, and attendance grew yet again.
2006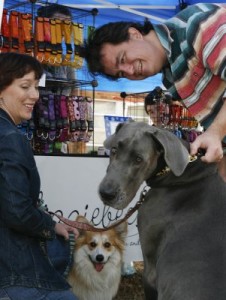 This year an audience survey was introduced to help us learn more about how Texans perceive the Fair. People tend to come to the Fair in groups of twos and fours, and make the Fair a social event. They like the unique atmosphere of the Fair venue (in a school built in 1948), and the amazing atmosphere of community that permeates the event. They like to eat at the Fair, and often come back the second day to hear the amazing bands. They love the retro poster featuring a new logo and collage poster artwork by Melissa Gable at One Creative Girl.
2007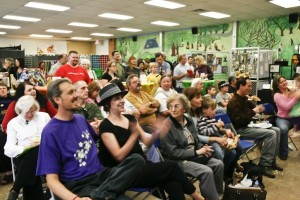 A highly successful silent auction more than doubled in size in 2007. Proceeds from the silent auction were used to support Chula League art and artful public landscape projects with an increased portion reserved for the art and gardening programs at Maplewood elementary, in response to dwindling State support of public school art education. Maplewood students also sold salads and drinks to make money for a science trip.
2008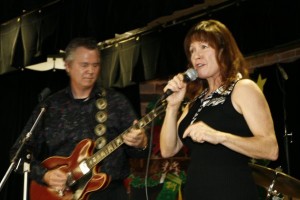 The crowd attending the Fair continued to grow impressively with over 4,500 visitors. The number of artists also continued to grow, but the underlying principles did not change. As founder Kathy McTee writes, "Austin responds to quality! A good cause, good art, good times—this town has high standards. When people talk about how Austin is special and has a unique spirit and soul, I think this show represents the best of that."
2009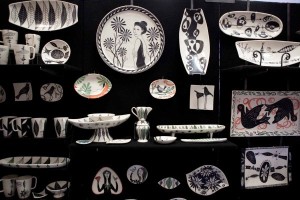 Artist applicants increased by a third matching the increase in customers. Production support for the Fair continued to improve, and launching the Fair has become a nine-month endeavor involving a large team of dedicated folks. This was the first year that proceeds from the Fair were used to benefit Chula League's Little Artist BIG ARTIST mentoring program, pairing East Austin students with professional artists to experience the creative process from ideation through commercialization.
2010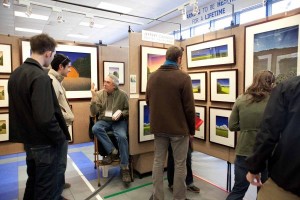 From inception in 2002 until 2009, there was little change in the cast of characters that produced the Cherrywood Art Fair. In 2010 an injection of new energy and ideas began, with the addition of some new Board members and new volunteers working shoulder to shoulder with veterans. The community spirit of the Fair continued unabated! The fair booth count remained at 80 artists with nine bands and four food vendors.
2011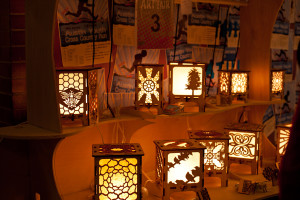 The Chula League board agreed that 2011 would be a transition year for Cherrywood Art Fair. The 2011 Fair, our 10th anniversary event, was the largest and best ever, with over 100 artists, 11 bands, and 7,000 visitors. Under the leadership of Ed Arevalo, Fair results demonstrated that the essential qualities of the Fair were sufficiently established and future Fairs could be run by a professional event coordinator under the close supervision of Chula League.
2012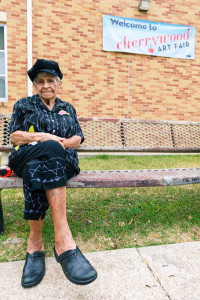 The 2012 Fair was our most polished event yet, with professional management by Craftbox Agency, both indoor and outdoor music stages with 16 bands, 114 artists, and hands-on all ages activities like a Lomography photo workshop and origami with Creative Action. Under the leadership of Event Chair Rick Hernandez, our community profile increased with a radio spot on KUT and VIP appearances by city leaders. The little Fair started by a handful of artists and art lovers, nurtured with love and dedication has grown into an Austin tradition not to be missed!
2013
The Cherrywood Art Fair returned to a smaller number of artists this year but was still packed with a fantastic selection of locally produced art & crafts, a smart fair layout, a Parking Shuttle, expanded musical performances that included Money Chicha and some of Austin's hottest teen bands, and an amazing performance by Flamencura Music & Dance. Event Chair Rick 'Daddy' McNulty of KOOP & KUT fame was instrumental in spreading the word through a PSA, radio interviews & serving as Emcee.
It was a cold year but our artists and staff broke out the hats and gloves. Austin's best food vendors kept our shoppers warm while indoor art activities kept the kiddos happy. Finally, we expanded community awareness of the Little Artist BIG ARTIST program by promoting the auction artwork produced by the children in the program.
2014
While the weather was mild in 2014 (thank you weather fairies!) – it was a very strong year for Cherrywood Art Fair overall. Cultivate PR and Event Co-chairs Celeste & Adrian Quesada did an ahhhMAZing job of promoting the Fair to greater Austin and the surrounding communities thru partnering with the W Hotel on a 'first glance' pop up event and by including the fair in online media and trendsetting magazines such as Austin Way. While their focus was definitely on ensuring that everyone in Austin knew about the Fair, Producer Pati Shampton instilled best practices. Guest shoppers, performers and artists all agreed that our little gem of a fair was one of the hottest, shopportunities in town.
2015
Cherrywood Art Fair just keeps getting better and better! Artist Coordinator Kayla Rakes did a fantastic job recruiting new and established with a strong artist line up that was diverse, fun and perfect for the holiday shopping season. We also had a little weather this year but Kayla and our hard working staff and volunteers were right there with the artists and took good care of them during the windstorms. Event Co-chairs Lia Crockett and Sarah K. Wolf were instrumental in promoting the fair and were so dang cute on TV! We really appreciate their efforts. Producer Pati Shampton and Project Director Sherri Whitmarsh implemented production efficiencies, expanded traffic-calming services and provided lots of family activities, great food and local music on the Austin Chronicle Music Stage. We hope to see everyone back in 2016!
At our core – we are an art fair and we never want to stray too far from that. But it has been a pleasure to also introduce food artisans, community partners and artistic performers into the mix. By offering opportunities for food, play, community awareness, and local music, Cherrywood Art Fair transforms into something magical and uniquely East Austin. We hope you feel the same and join us again in 2017 for more surprises, amazing artists and great family fun.
We want to thank all of the past staff team members responsible for producing the Cherrywood Art Fair. Without you, none of this would have been possible: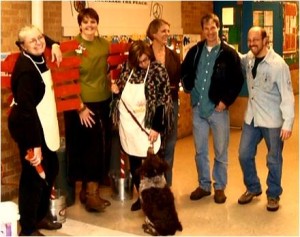 Kathleen McTee, Priscilla Boston, Rebecca Kohout, Jane Walton, Marilyn Fenn, Liz Potter, Melissa Gable, Audrey Gray, Cynthia Ballesteros, Maddie Kadas, Kelly Miles, Rick Behal, Jennifer Elsner, Erika Allbright, Julie Bernal, Holli Brown, Wendy Morgan, Scheleen Walker, Kay McManus, Beth Been, Mary Evelyn Daugherty, Ed Arevalo, Celeste Quesada, Pati Shampton and many others!