Apply to the 2017 Cherrywood Art Fair
Thank you for your interest in the 2017 Cherrywood Art Fair. Applications will be opening in the summer. In the meantime, submit your email in the footer to receive all the latest updates! This is a great way to learn more about the Cherrywood Art Fair application dates, see the Chula League in action and become familiar with the Little Artist BIG ARTIST program.

Since 2002, Chula League's Cherrywood Art Fair has been a beloved holiday shopping event in the Austin community. Cherrywood Art Fair attracts over 4,000 people a day to showcase local artists, some of Austin's best music and food truck cuisine—all in a family friendly environment. Application and booth fees from the fair fund Little Artist BIG ARTIST, our art based mentorship program for East Austin elementary kids. Watch the video above to learn more and get a preview of both programs in action.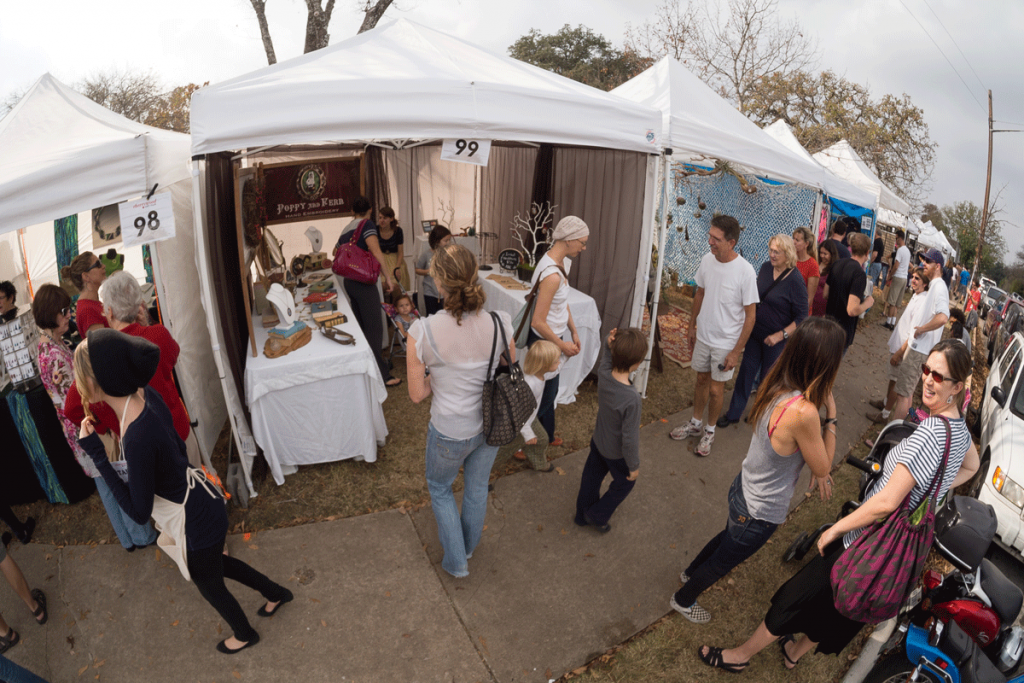 This year marks our 16th anniversary, and we couldn't be more excited! We're looking for artists and makers bringing something fresh to the art and handmade scene, trendsetters, with high quality work in their medium. Artists are rated by a respected three-person jury panel, and curated by our Artist Coordinator, to ensure we have a well rounded selection and at least 20% of the artists are new to the show.
WHEN & WHERE
December 9 & 10, 2017 10am – 5pm
Maplewood Elementary | 3808 Maplewood Ave.
BOOTH OPTIONS
See sidebar on the right for booth sizes and prices.
BOOTH PERKS
Exposure to over 4,000 shoppers a day
Images and link to your shop on our website
Inclusion in our fair program (2,500 printed)
Courtesy booth sitters to give you a break
Enjoy free coffee, water, and snacks from our mobile coffee cart service
Access to our Artists' Lounge stocked with food, beverages, and private bathrooms
Participation in an exclusive art fair for a fraction of the going booth fee of similar events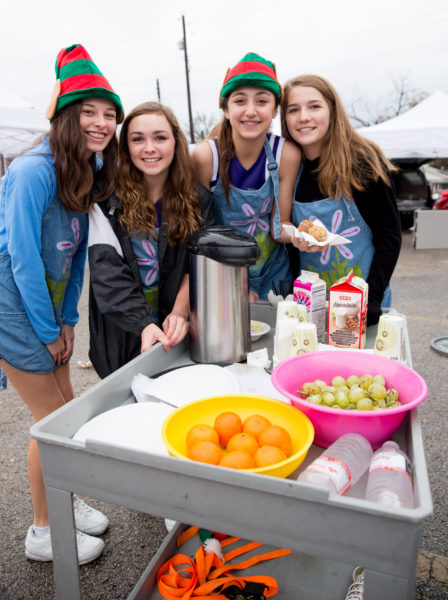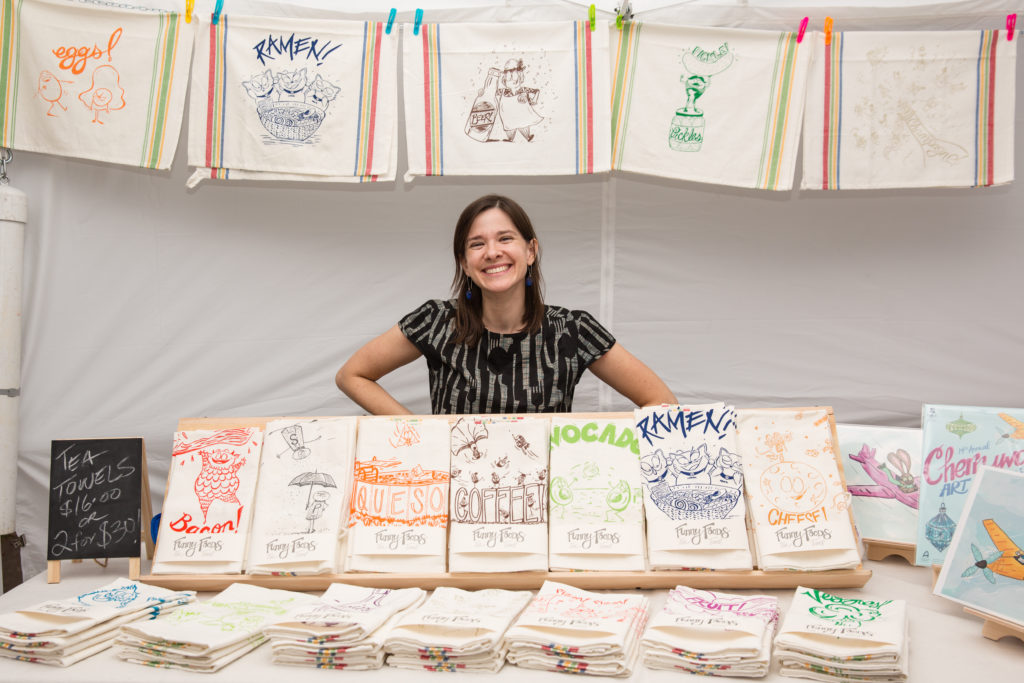 PAST ARTIST TESTIMONIALS
"Great atmosphere, the best volunteers, well-done promotions, terrific booth neighbors, and super customers. What's not to love?"
"I made a ton of money, I had a lot of fun, and the proceeds from the auction went to a cause I feel good about."
"This is a wonderful show and my favorite of the year."
"This is one of the more organized, well planned fairs in the area, and I am very grateful to all the people that make it happen."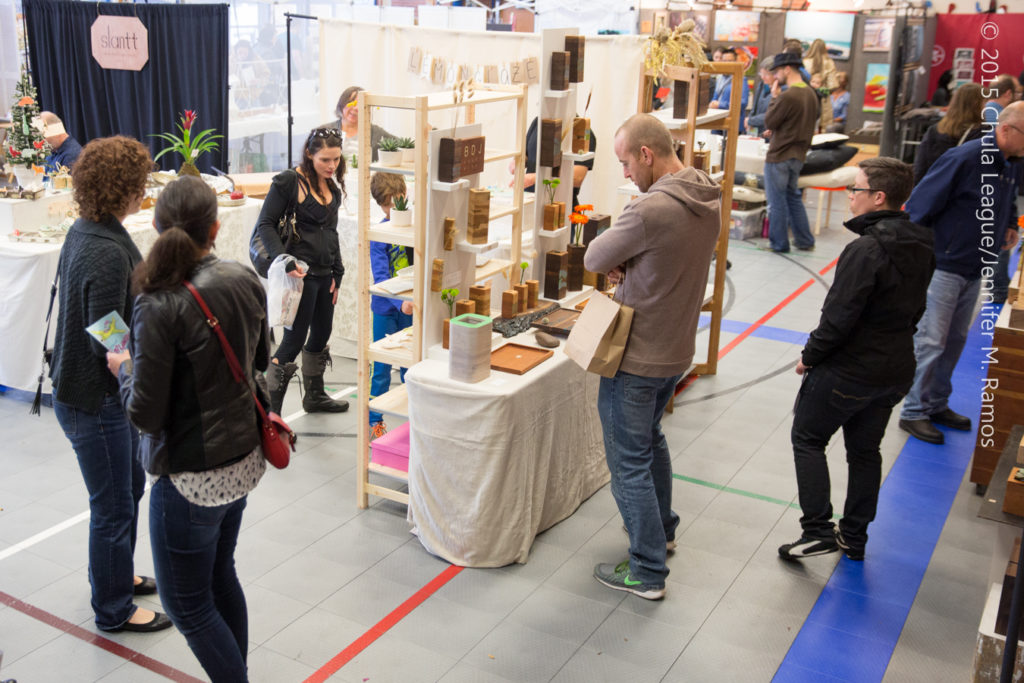 Notes on the jury process and things to consider before applying
Jurors only see the three images you submit, image titles/captions and your application category.
Jurors do not have access to your business name or website.
You can only select one category, unless you want to apply twice.
If you sell items that fall into multiple categories, showcase what you sell most. For example, if you sell tee shirts, but have small gift tags available as an add-on, you don't need to submit a photo of the gift tags.
If you are submitting lifestyle photos, make sure it is clear what your product is in the photo.
Selected artists must contribute an item with a retail value of $50 to the Cherrywood Art Fair Silent Auction. The auction is one of the fair highlights giving shoppers an overview of what they can expect to find at artists' booths. You can opt to just donate $50 to Chula League, if you prefer. We will ask you what your donation item will be in the booth payment form.
BOOTH SHARING
Booth shares can only be 10 x 10 spaces. To share a booth, you each need to fill out the application separately, and you will be juried separately. If both of you are accepted, we'll make split booth payment arrangements with you. If one of you gets in, but the other doesn't, we will offer you a space of your own, or try and match you up with another shared booth partner. There is a place in the application to tell us about your booth sharing preferences. We'll do our best to accommodate, and we know you'll do your best to accept jury decisions with grace.
Artists must read and agree to the Cherrywood Art Fair vendor terms and conditions before submitting an application.
Thank you for your interest but the 2017 artist application opens July 1st.
Confirmed 2017 Cherrywood Art Fair Artists will be announced September 28th.
And don't forget: submit your email for our mailing list in the footer to receive all the latest updates!