So where does the money raised by Cherrywood Art Fair go? It supports the mission and purpose of Chula League, the nonprofit
producer of the Fair. One of the biggest and best-regarded beneficiaries of the Fair is Chula League's Little Artist BIG ARTIST program.
This video will give you a feel for how the program enriches both the Little and BIG artists. Learn more about the Little Artist BIG ARTIST program and ways you can help it flourish here.
Little Artist BIG ARTIST is an arts-mentorship program that pairs professional artists with fifth and sixth graders from six East Austin elementary schools (Allison, Barbara Jordan, Blackshear, Govalle, Maplewood, and Oak Springs in 2017) for a 10 week one-on-one collaboration. The Big Artists navigate the creative process while teaching the kids how to turn ideas into art and art into a business,
making art and opportunity together. The program culminates in a Spring Art Show, with an opening night reception where Little Artists
get to interact with their audience. The Little Artists keep one of the pieces as a keepsake, and a second work is auctioned at the Fair.
Auction proceeds are donated back to the Little Artists' school art programs. Artist application and booth fees for Cherrywood Art Fair directly benefit the Little Artist BIG ARTIST program.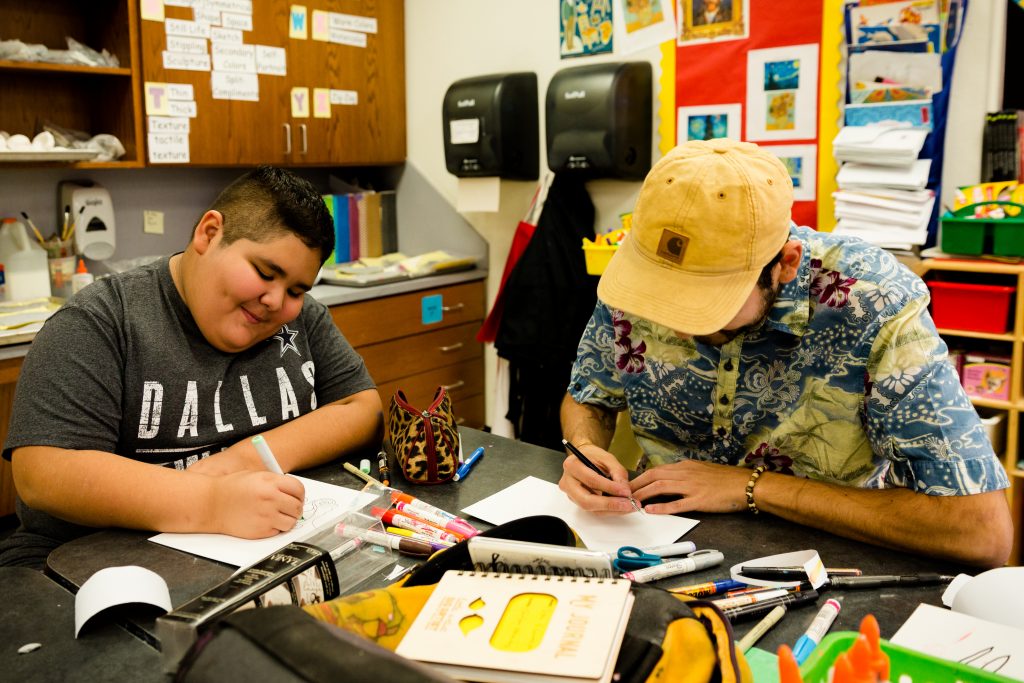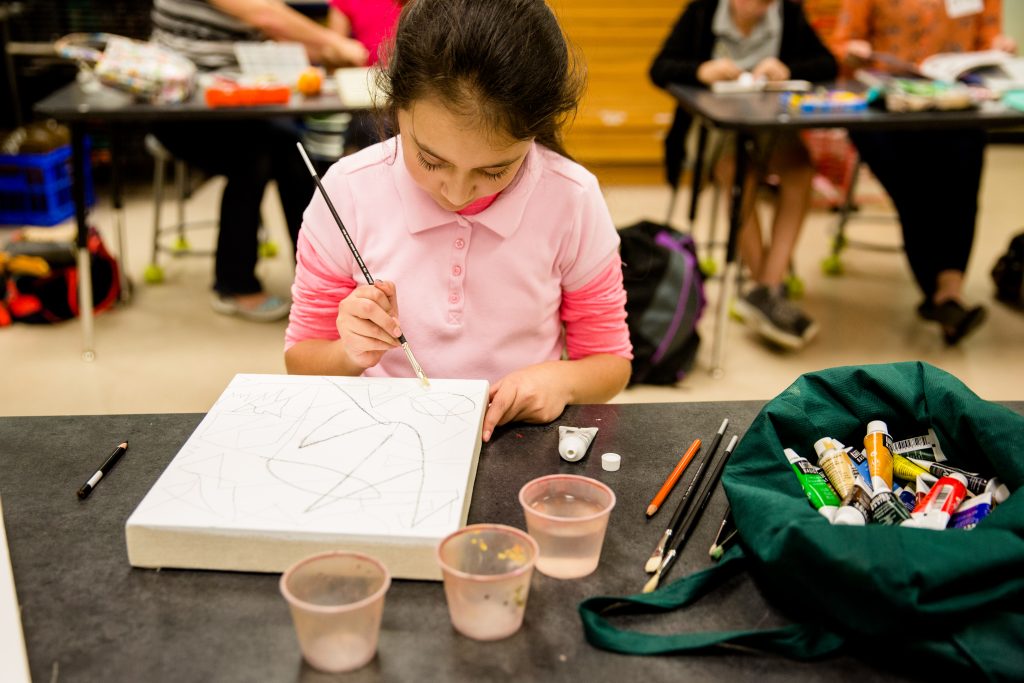 Little Artist BIG ARTIST is about artist mentors connecting with 5th and 6th graders through art. We provide the program at no cost to
the families or schools involved, working directly in the their communities. With the support of Cherrywood Art Fair, Amplify Austin, and wonderful artists and teachers who participate, we hope to continue to grow the program because art should be accessible to everyone.
–Jennifer Ramos, Little Artist BIG ARTIST Program Director & Photographer
2017 Big Artists