Get to know the 2016 Cherrywood Art Fair Event Chair, Amy Hadley!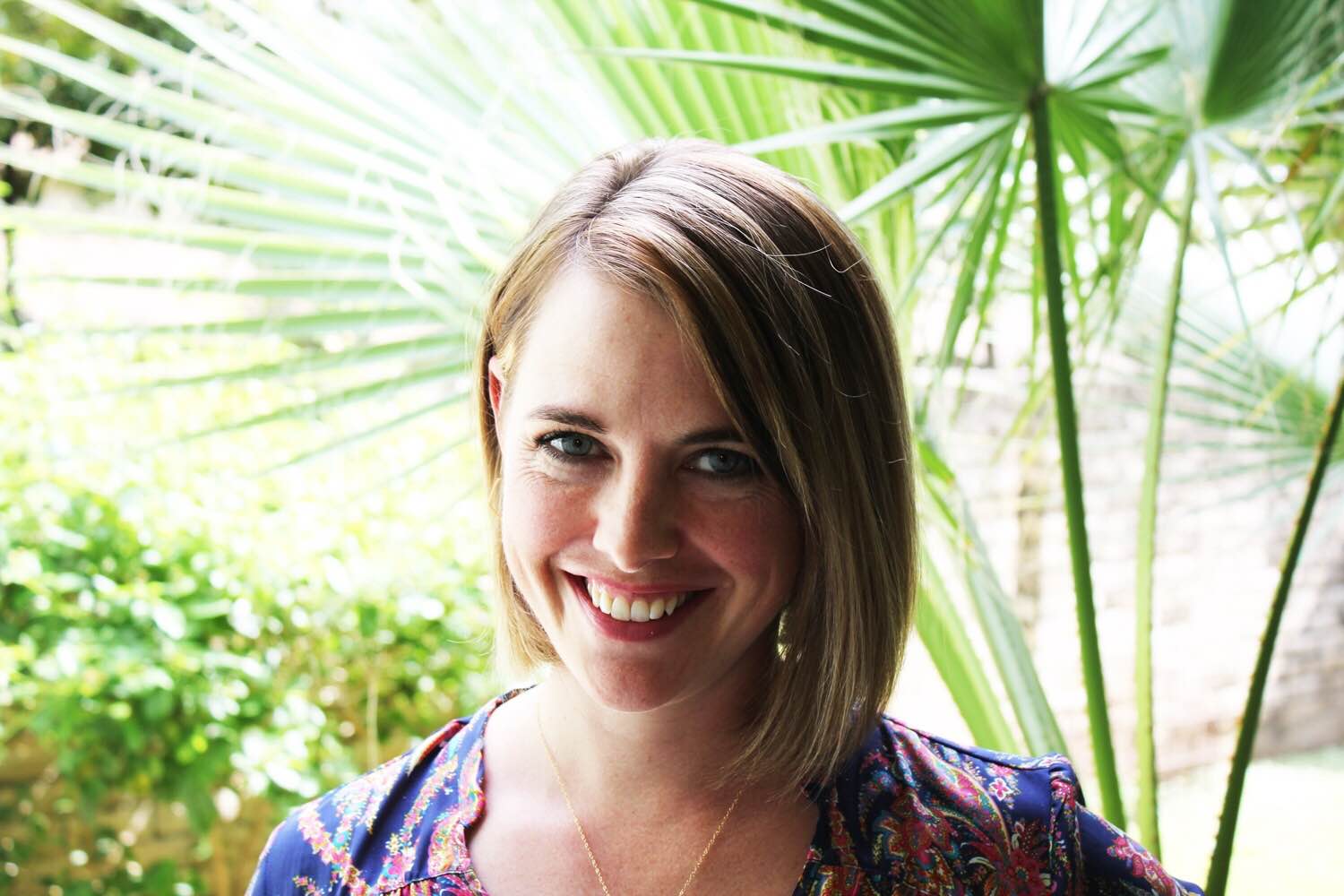 Amy began her career as News 8 Austin's morning live reporter, where she won the hearts of viewers with her Fit for Friday & Forever Families segments. She lived in Prague for 2 years then returned to anchor and create another segment, House Proud. She's now helping others become house proud as an interior designer.

WHAT's your day job?
Interior Designer

WHAT's your favorite hobby?
Eavesdropping at coffee shops. Austin is so full of creative people planning amazing ventures. I love to pretend I'm working while I listen to their scheming, especially in a hip coffee shop with great music. Not to mention delicious caffeine.

WHAT are you MOST excited about for this year's fair?
I'd like to say shopping for friends and family, but shopping for myself is the truth. I'm on a plant and simple jewelry kick right now, so I'll be zeroing in on all things green and shiny.

WHAT's your favorite East Austin hang out?
Sawyer & Co. You didn't know Cajun brunch was your life's purpose until you've eaten at Sawyer. They have the best pancakes in town, and I love channeling Betty Draper in the astro-turfed, 60s-fabulous outdoor lounge. We take all our out-of-town guests there to show off.

WHAT Austin celebrity should come shop at the CHERRYWOOD ART FAIR?
Elijah Wood. If he's cool enough to buy a house in Austin, he's cool enough to appreciate and support all the unique, quality goods Austin artists create.

IF you could pick any local, family-oriented act (a band, artist, musician, activity, dance team, theatre troop, etc.) to perform at the fair, WHO would it be?
Big Don! I did a story on Big Don at ACL's Kiddie Limits one year. He's a great performer and the nicest guy. He does free shows all over town all year, which is really cool of him.